Be an Atticus!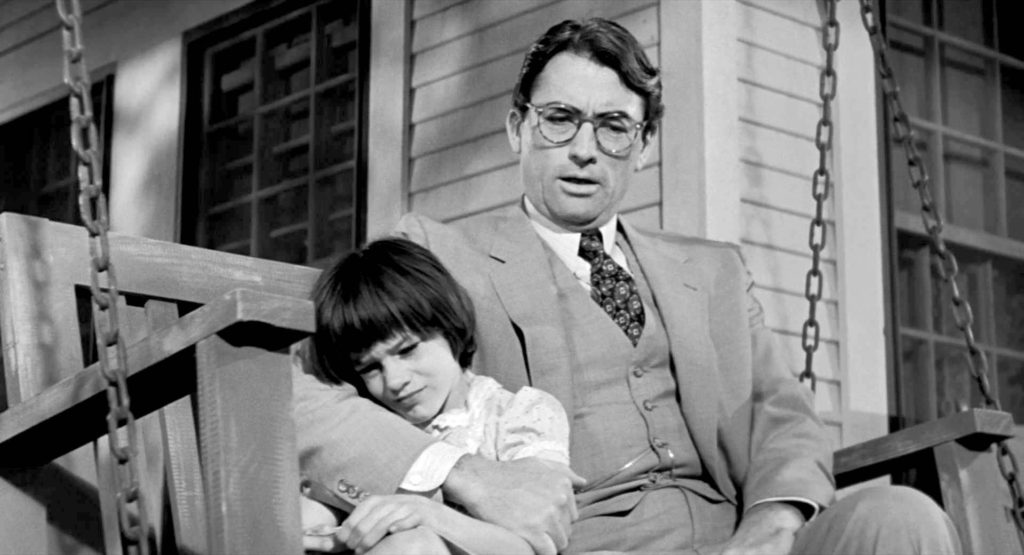 On this Thursday evening, at 7pm, I will be sitting in row 12 of the orchestra section of the old Shubert Theater in New York City, waiting for the curtain to rise on the most recent production of To Kill a Mockingbird, starring Jeff Daniels. My love of this play is not a recent development in my life. I saw the 1962 film that won an Oscar for Gregory Peck more times than I could count. The same play was the final production ever at Studio Arena Theater and I was there with my kids. I had tickets for the production at Kavinoky Theater last year until it was cancelled in a legal battle. Needless to say, I am a lifelong fan of this production. The question is why.
I watched the movie again last month to help find the answer. The character of Atticus Finch turned out to be the reason. He is, at least for me, the most admired character books or movies has offered. He was a man of honor, integrity and decency. He was a humble man that didn't brag about his abilities, his intelligence or his skills with a weapon. Most of all, he was a father dedicated to his two children. He listened intently to his children and answered honestly to any question they asked, never shirking in his responsibility to educate them. His commitment to defend Tom Robinson and defend his family as well showed his empathy as did his understanding for his beleaguered neighbor, Boo Radley. It showed Atticus to be a human being to be respected. For me though, it was his fatherhood that touched my heart.
I must have been around twelve years old when I saw the film the first time. If I had to describe my relationship with my father then, I would call it distant. He worked fourteen hours a day and nine hours on Saturday. His evenings were dedicated to his social world and his Sundays to his yard or visiting his family in Rochester. Way, way, way down the list was the emotional needs of his two sons. The only time he took a big interest was when he came home as the disciplinarian and got out the belt to whip us into acknowledging the errors of our ways. He had a hard time connecting to the needs of his adolescent boys or even when they become teenagers.
So, I deeply admired Atticus Finch as a man I wanted as a father, and I envied Scout and Jem for the father that always had their back and not just as a target for a whipping. Atticus would read to them each night and always listen to their questions. As a single father, he played the roles of both father and mother with ease.
Atticus was simply the man I tried to be when I became a father. I read to my children every night I was home and sang them a lullaby when the lights went out. I attended every event I could, from baseball and softball games to concerts and musicals. I answered their questions honestly even when it was painful and many times it was. I never rose to be an Atticus Finch copy but I can say I never stopped trying to reach that level.
Fathers, take note. The image you are to your children is real and long lasting. Children know best of all what they want and need in a parent. If they don't find it at home, they will look elsewhere, sometimes with disastrous results. In all things, in every way, put family first. Be the role model for your children to follow, to emulate. Be an Atticus!